Global Antisemitism: A Crisis of Modernity


(Leiden, The Netherlands: Brill, 2013)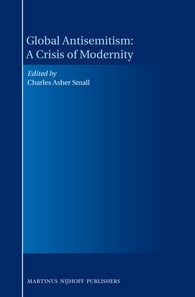 This volume, edited by Charles Small, contains a selection of essays based on papers presented at a conference organized at Yale University entitled "Global Antisemitism: A Crisis of Modernity."
The essays are written by scholars from a wide array of disciplines, intellectual backgrounds, and perspectives, and address the conference's two inter-related areas of focus: global antisemitism and the crisis of modernity currently affecting the core elements of Western society and civilization.
Rather than treating antisemitism merely as an historical phenomenon, the authors place it squarely in the contemporary context. As a result, this volume also provides important insights into the ideologies, processes, and developments that give rise to prejudice in the contemporary global context.
Click here for the list of contributors
---
The Wounds of Possibility: Essays on George Steiner
(Newcastle upon Tyne, UK: Cambridge Scholars Publishing, 2012)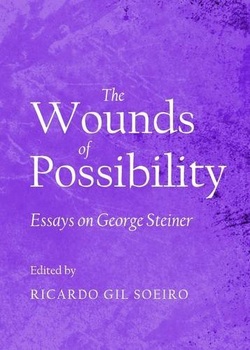 Bringing together writers, translators, poets, and leading scholars of cultural theory, literary theory, comparative literature, philosophy, history, political science, music studies, and education,
The Wounds of Possibility
aims at offering an in-depth and wide-ranging study of George Steiner's imposing body of work.
The book is a timely volume of important essays on one of the most provocative thinkers, critics, and philosophers now writing. Questions about art and ethics and their relationship to the theological dimension have returned with renewed urgency today and Steiner's work provides rich resources for reflection. With their broad range of thematic foci, theoretical approaches, and stunning constellations of quoted material from different backgrounds, all the essays in the book try to reflect upon the relation between human identity and language, ethics and literature, and philosophy and art. They offer the most comprehensive engagement with Steiner's work to date.
From the Introduction:
"In 'Language, Humanity, and the Holocaust: The Steinerian Triad,' Catherine Chatterley argues that to understand Steiner's research on the Shoah and its representation, one must first comprehend his theory of the human being as language animal. Demonstrating a profound knowledge of Steiner's oeuvre, Chatterley is successful in tracing the lasting impact of the Holocaust on Steiner's thinking. Throughout the essay, the reader is being offered a compelling and comprehensive account of Steiner's post-Holocaust thought."
---
O Pensamento Tornado Danca. Estudos em Torno do Pensamento de George Steiner (Lisbon: Roma Editora, 2009)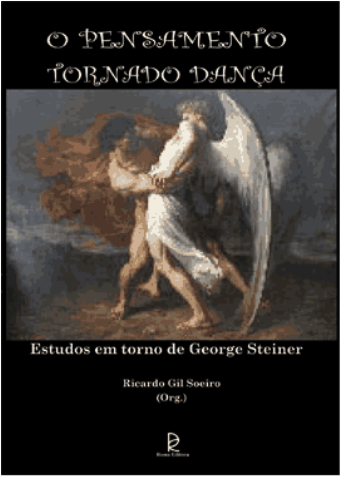 Edited by Ricardo Gil Soeiro (Centre for Comparative Studies, University of Lisbon), this book of essays on George Steiner collects the work of leading scholars in the field (Ricardo Gil Soeiro, Vasco Graça Moura, Gonçalo M. Tavares, João Lobo Antunes, Anabela Mendes, José Pedro Serra, Sarane Magennis, Alejandro Bayer Tamayo, Adolfo Castáñon, Juan Asensio, Catherine Chatterley, Rui Magalhães, José Eduardo Reis).
Review
"This book doesn't pretend to be definitive. It reflects, however, some of the intellectual qualities which so often appear to be forgotten within an increasingly technified and bureaucratized academy where even excellence is nothing more than a buzzword and seems to have lost the meaning attributed to it by the humanism to which Steiner is heir. Avoiding the pitfalls of hagiography, this volume proposes to construct an original intellectual portrayal of one of the leading critics of the second half of the twentieth century. The outcome merits reading."
Armando Pego, Reader of Philosophy, Universitat Ramon Llull (Spain)